Where can I find my order payment instructions?
After placing your order, you will receive an email detailing payment methods in your inbox. It is important that you review the instructions carefully and do not include any note in the e-transfer such as product names, order number, or anything relating to "steroids"… As much as we know you're excited to receive your steroids, the banks won't like it too much.
How often do you add new products?
BioMed only carries the highest quality steroids in Canada. Whenever a new manufacturer brings us new products, we thoroughly test them before confirming that they are quality enough to be added to the site.
When are out-of-stock products restocked?
Usually we restock our products weekly. Occasionally some products may be out-of-stock for a bit longer depending on the demand at the time.
I have questions on how to use a specific product.
Feel free to contact us via our support form; we're always happy to explain how things work!
Is there a minimum order amount?
There is no minimum order amount.
Do you have volume discounts for bulk orders?
Yes, we offer bulk discounts. Please contact support for your intended quantity.
Where do you ship to?
BioMed ships Canada-wide! Some locations may be more high-risk than others. Rural towns and cities have higher chances of having packages snatched. If you think you live in one of these communities, please add our signature option to guarantee delivery. 
How do you ship?
We ship all of our orders out via Canada Post Xpresspost. Delivery time is 1-5 business days across Canada. You can also select Signature option to guarantee your order.
How much do you charge for shipping?
Canada Post Xpresspost is a flat fee of $19.95 for shipping. All orders over $400 are free shipping. To guarantee your order you can add our $5 Signature option.
Do you ship to PO boxes?
Yes, although we will not be able to guarantee product arrival then, as no signatures can be taken.
Do you provide tracking numbers?
Absolutely we do. Upon shipment, you will receive a tracking number to your email inbox. This code may take 1-2 days to be delivered to your inbox so please be patient if you do not receive it right away.
Do you ship to the United States?
Unfortunately, we do not.
Where's my tracking number?
Tracking numbers are sent out to customers after the packages have been dropped off at Canada Post. Please check your spam and junk folders if you do not find your tracking number. If it has been 2 days and you still have not received your tracking number, please contact our customer support and we'll be happy to assist. Note that we only ship during business days.
What if my package gets lost in delivery?
We will replace your package if Canada Post loses it. If Canada Post says "delivered" and the signature is verified, we consider it to be delivered. All deliveries are sent with "Signature Required" to be part of our guaranteed delivery program. If you wish to have your package sent with no signature required, you take on all liability for the package.
I gave you a wrong mailing address. What do I do?
Unfortunately, once shipped out, we will be unable to retrieve your package. Please double check your mailing address before ordering. Contact our support if you have questions.
Is signature required on delivery?
No, but if you wish to be part of the guaranteed delivery program, you can opt for signing for your package.
How fast will I get my package?
Orders ship out 1-2 business days after payment clears. Then, the shipping may take 1-5 business days to arrive.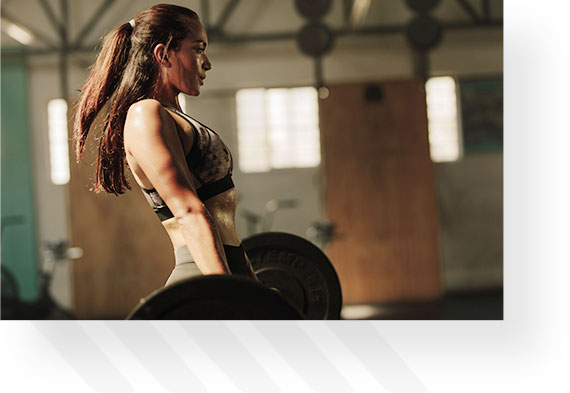 No problem at all! Contact the BioMed Customer Support Team today, and we'll be happy to help. Our customer service representatives are available Monday–Friday, 9:00am–5:00pm PST to answer any questions you may have regarding our products, so feel free to send us a message if you find yourself stuck or unable to pick between two products. We're here to help!