How is this Product Used?
The Evexis Energy Gummies are your go-to solution for a quick and delicious pick-me-up whenever you're feeling that afternoon brain fog, or even for a pre-workout supplement! These bite-sized powerhouses are specially formulated to provide a convenient boost of energy, making them the perfect companion for those moments when you need that extra jump.
Unlike traditional energy drinks or pre-workouts that often come with jitters and crashes, the Evexis Energy Gummies offer a controlled and sustained release of energy. This means you'll experience a gentle rise in vitality without that dreaded pre-workout crash.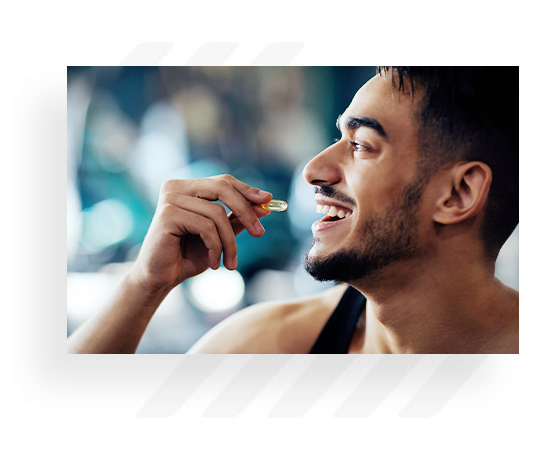 Health Benefits and Ingredients
At BioMed, we are committed to providing supplements that deliver the best possible health benefits. Our complete transparency extends to our benefit and ingredient labels, allowing you to make informed choices with confidence.
 Increased Energy

 Sustained Focus

 Zero Crash
 Transparent Ingredient Label
Green Tea Caffeine (45mg)

 Erythritol

 Pectin

 Natural Flavour
Green Tea Powder

 Malic Acid

 Citric Acid
This supplement provides users with a sustained energy boost through natural tea caffeine, simultaneously increasing focus and drive; however, always remember to consult a healthcare professional before incorporating any new supplement into your routine.