How is this Product Used?
Evexis's Natural Test Booster is often taken to enhance muscle growth and physical performance. Some users combine it's main compound, Turkesterone, with other supplements like protein or amino acids, and taking it with meals aids absorption.
For best results, integrate Turkesterone into a well-rounded exercise routine that includes both resistance and cardiovascular training. While Turkesterone may offer benefits, maintaining a balanced diet, staying hydrated, exercising regularly, and ensuring adequate sleep are foundational for overall health and fitness.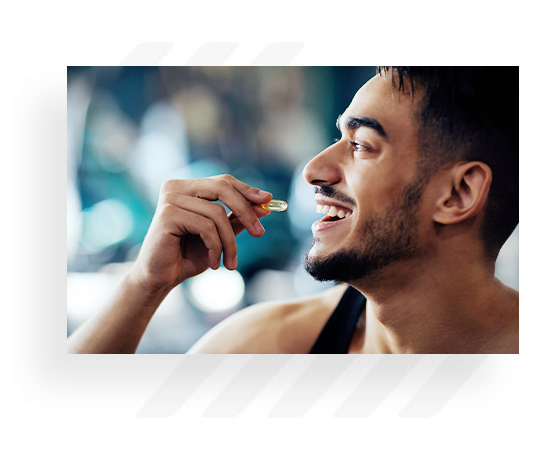 Health Benefits and Ingredients
At BioMed, we are committed to providing supplements that deliver the best possible health benefits. Our complete transparency extends to our benefit and ingredient labels, allowing you to make informed choices with confidence.
 Hormonal Support

 Enhanced Recovery

 Improved Energy
 Transparent Ingredient Label
 Ajuga Turkestana Extract (500mg)

 Magnesium Stearate
 Silicon Dioxide

 Rice Flour
This supplement is designed to help users improve body composition through Ajuga Turkestana Extract, by improving performance, endurance, and recovery; however, always remember to consult a healthcare professional before incorporating any new supplement into your routine.