How is this Product Used?
For optimal results, seamlessly integrate Sunshield Plus into your daily wellness routine. Just take two capsules with a glass of water each morning, preferably alongside a meal. Sunshield Plus is meticulously crafted to complement your existing skincare regimen and sunscreen application.
If you're exposed to extended periods of sunlight, consider combining Sunshield Plus with additional safeguards like UV-protective clothing and seeking shade during peak daylight hours.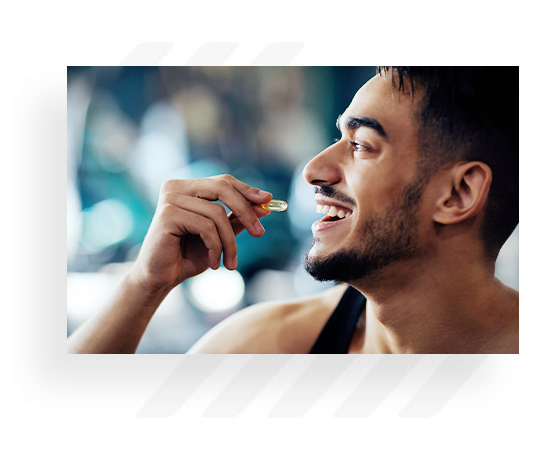 Health Benefits and Ingredients
At BioMed, we are committed to providing supplements that deliver the best possible health benefits. Our complete transparency extends to our benefit and ingredient labels, allowing you to make informed choices with confidence.
 Sun Protection

 Healthier Skin

 Decreased Wrinkles

 UV Shielding
 Transparent Ingredient Label
 Vitamin B2 (5mg)

 Vitamin B3 (500mg)

 Vitamin C (400mg)

 Vitamin D3 (1000iu)

 Iodine (150mg)
 Astaxanthin (10mg)

 Beta Carotene (18mg)

 Tremella Mush. (400mg)

 Selenium (60mcg)

 Co10 (100mg)
This supplement shields users from potentially harmful UV rays caused by sun exposure, thereby assisting in the prevention of wrinkles and promoting healthier skin; however, always remember to consult a healthcare professional before incorporating any new supplement into your routine.